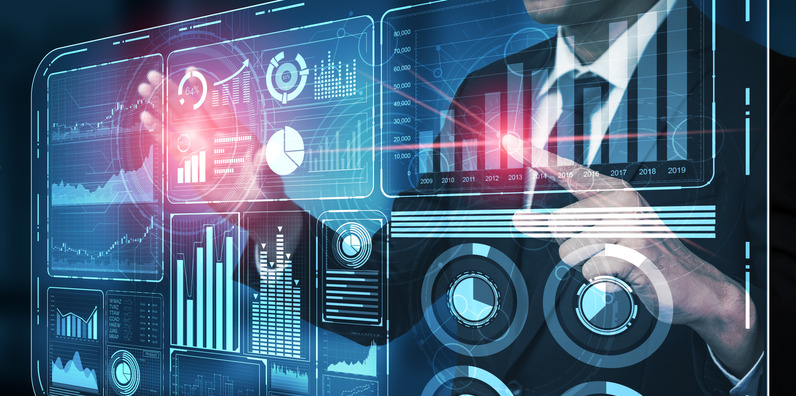 Being responsible for all financial affairs makes a Chief Financial Officer (CFO) one of the most important employees in an organisation. In this modern day and age, the role of a CFO is continually changing and adapting too, and more so than ever before, CFOs play an integral part in the success of small and medium-sized businesses.
Now that technology makes data more accessible, finance teams should be using this technology to their advantage. Having real-time data available at the touch of a button makes it easier for businesses to make strategic decisions for future growth and the information provided by CFOs is a key currency for businesses. Investing in new technology and embracing this modern way of working can help next-generation CFOs to drive a business forward.
When looking to introduce technological improvements, Sage 200 software offers a complete finance and business software solution to connect all of your separate systems and applications. The additional functionality and capabilities of Sage software will be invaluable to next-gen CFOs, and it can benefit businesses in several ways, such as;
Gain total visibility of operations
Sage 200 is designed to provide businesses with a central hub where they can manage all business processes, including finance, stock, supply chain and much more. In modern business, everything is connected and one business process will impact the others, whether this is directly or indirectly, so having visibility of operations as a CFO will be undeniably beneficial. Sage software prioritises flexibility and agility, and enables you to effortlessly juggle various aspects of your CFO role, ensuring nothing important is being overlooked.
To remain relevant and competitive in a saturated market, total visibility and increased flexibility enables your business to realign to new markets, products and services too, which is also key for future growth. As a next-gen CFO, you should have a good understanding of every part of the organisation and this integral role has evolved beyond being just a number-orientated position. The total visibility that Sage 200 software provides enables CFOs to understand the factors that may influence growth opportunities and the future success of the business.
It's not just the finance department that will have increased visibility of every part of the organisation either. Sage 200 provides anyone who needs it with access to important information, enabling businesses to make informed decisions for process improvement based on the business as a whole rather than just looking at individual operations.
Automate time-consuming processes
By integrating Sage 200 software into your business, you can automate several manual processes and propel the business to the next level. Traditionally technology was used to perform a fairly fixed set of tasks and finance software typically operated in isolation, however, this is no longer the case. Cloud-based software like Sage enables CFOs to integrate essential platforms from a range of different providers, improving their way of working.
With the right technologies, as a next-gen CFO, you can automate several business processes and minimise manual effort. Not only will this reduce workload and speed up daily operations, but it will reduce the likelihood of human error which can, in turn, increase the reliability of your data. Automating processes will enable the finance department to focus on other higher-value tasks and any tasks that need the human touch too.
It's key to understand the full capabilities of Sage 200 to really use the technology to your advantage. You will likely be able to automate more repetitive manual processes than you initially realise and there is even a range of compliance activities that can be fully automated or supported by Sage accounting software.
Analyse useful data
As mentioned above, the information provided by CFOs is a key currency for businesses and by improving business intelligence, you can make more data-driven decisions in the future. It's fair to say that traditional reporting is now out of date and in this digital day and age, businesses can gain a true insight into data thanks to real-time reporting. Making data more available throughout the business can help with decision-making and enable decisions to be made based on facts rather than outdated data or even gut instinct.
Having a basic understanding of data architectures and data flows as a next-gen CFO is considered to be essential these days, and Sage 200 software can help you to deliver analytics insights. Using technology within the finance department won't just support problem-solving and idea generation, but it can provide any time, anywhere data access to people who need it most.
By leveraging technology and the real-time data insights that it provides, CFOs can become a driver for change. Sage 200 supports CFOs when making decisions regarding the future of a business and real-time data is a source of credibility when presenting innovative plans.
Speaking to an expert about Sage in Dublin
If you're the CFO of a small or medium-sized business and you've been put in charge of making technology decisions moving forward, it's fair to say that Sage 200 software is a great investment and it can help you thrive under the new pressures of the role. If you would like to find out more about Sage and how it can help you run a smarter, faster, more connected business, don't hesitate to contact our team at Envisage.
As the largest Irish Sage 200 Business Partner, we will happily provide you with any additional information you require about this cloud-based software and we can help you to find a version of Sage that revolutionises what you do and how you do it. We work in partnership with our clients to help them overcome the challenges they're facing and we have the knowledge, experience and skill to deliver creative, flexible and long-lasting cloud solutions. We look forward to speaking with you about Sage in Dublin.
To discuss your business and technology requirements in more detail, why not arrange a call-back?
---
Author: Steve Boyes, Customer Care Director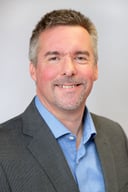 Steve has been a valued member of the Envisage Team for over four years. In his role as Customer Care Director, Steve oversees project deliveries and customer care. Steve's meticulous planning and scheduling skills ensure that customer projects run like clockwork . Working closely with our project delivery, customer support and account management teams, Steve aligns customer challenges with the best solution for their business, helping customers get real value from their Sage 200 investment.