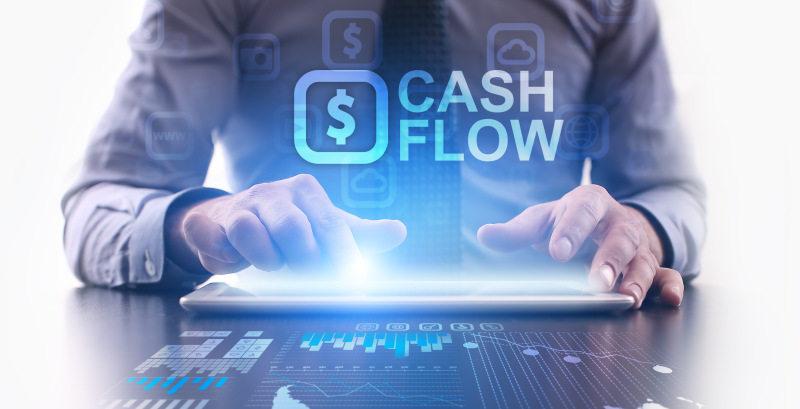 Just as the world has returned to a pre-pandemic 'normal', soaring inflation rates and rising interest rates have caused a huge amount of uncertainty for businesses. Navigating the current economy is proving to be very difficult and even financial experts are struggling to predict what the start of 2023 has in store. That being said, you shouldn't leave the future of your business to chance, especially in these uncertain times, and planning ahead is highly recommended.
When you're trying to predict the future, the right software can make things much easier for you. With the help of Sage software and ProForecast, you will be able to make strategic decisions for the future of your business. Now is the perfect time to start using Sage 200 technology to your advantage and analysing past data to assist with forecasting for 2023. Below we have explored how Sage solutions can make strategic planning quick and easy, and help you to make more data-driven decisions.
Have all of the data you need in one place
Planning for the future is virtually impossible when you don't have access to data. Sage 200 is designed to provide you with both the historic and real-time data you need to know exactly what's going on in your business. It also offers accurate reporting and detailed analysis, so your data can be visualised and used to make informed business decisions.
Having access to a range of useful information will enable you to strategically guide your business through difficult economic times. Analysing data, along with several other factors, can help you determine things such as future demand, enabling you to continue running a successful business. The business decisions you need to make today may be different from those you need to make in a month or the next quarter too and you can continually use your data to help you keep your business on track to meet your goals.
Sage 200 provides you with full access to your data wherever you are. Whether employees are working in the office or working from home, they will be able to access the same data, making it easier for them to collaborate.
Reduce the likelihood of human error
When forecasting, many businesses will use spreadsheets and whilst there are some benefits to doing so, there are also several downsides. One of the biggest flaws of spreadsheet-based forecasting is the manual data entry that it requires. Using Sage 200 with ProForecast can eliminate the need for manual data inputting and significantly reduce the likelihood of human error. This smart software will automate complex processes and, in turn, increase the reliability of your data.
Managing your business and making strategic plans for the future based on several different departments or locations can also be incredibly complicated when you're using spreadsheets alone. Upgrading your forecasting software and using Sage 200 can help to prevent common errors and the damage that they cause. You will be able to confidently, quickly and easily make decisions using up-to-the-minute information when you have Sage software, without having to worry about errors and inaccuracies.
Prevent the need for time-consuming reports
Gathering data and creating insightful reports can take a lot of time, especially when you don't have any software to assist you. Simply using Sage 200 alongside ProForecast will eliminate inefficiencies and enhance productivity when you're forecasting. You will have the ability to gather detailed reporting and insights into all aspects of your business at the click of a button. You can easily filter or flex the data to enable you "play around" with different scenarios.
With dedicated forecasting tools such as ProForecast, you will always have the information you need to help you make strategic decisions for the future of your business and you won't have to set lots of time aside to prepare and input data into spreadsheets. You won't have the hassle of creating formulae either and you can easily analyse the relevant information required to make data-driven decisions.
Predict the future of your business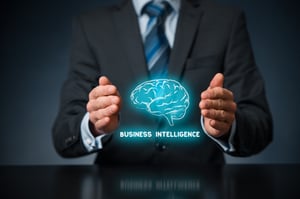 Using Sage 200 really can help you to predict the future and if you would like to find out more about the forecasting tools that can be integrated into your Sage software, don't hesitate to contact us at Envisage.
We are the largest Irish Sage Partner and we have been delivering creative, flexible and long-lasting business solutions for over two decades now. Our team is passionate about helping businesses overcome common challenges with Sage software and we can help you to find a solution that meets all of your needs.
Join our upcoming webinar on ProForecast for Sage 200. Click below to register:
---
Author: Steve Boyes, Customer Care Director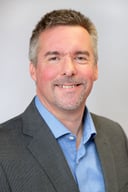 Steve has been a valued member of the Envisage Team for over four years. In his role as Customer Care Director, Steve oversees project deliveries and customer care. Steve's meticulous planning and scheduling skills ensure that customer projects run like clockwork . Working closely with our project delivery, customer support and account management teams, Steve aligns customer challenges with the best solution for their business, helping customers get real value from their Sage 200 investment.