Our Step by Step guide to running your Year End
As the end of the calendar year approaches it is also the end of the fiscal year for many businesses. This means it may be time to run your financial year end.
Because the year end is only run once per year, it's easy to forget what you need to do and therefore understandable to be a little apprehensive about where to begin. So hopefully, for those using Sage 200, our quick guide will make it easier for you to complete your year end without much difficulty.
(Note 1: Some of our customers prefer for us to complete their year ends for them, so don't worry, we are here to help. If you require our services, just fill in your details on our Sage 200 Year End enquiry form here and we'll come back to you with a quotation).
Here's how to get started with your Year End: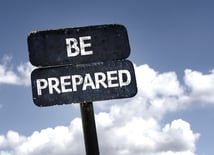 1.

Preparation:
If you are using Sage 200, there are a few points you need to consider before running the year end routine.
Remember, you do not need to run the year end on the last day of your financial year. For example, if your financial year ends on 31 December and you are not ready to move your accounts to the new financial year until the end of January, this is fine.
Ensure all the month end procedures have been completed
At the end of each month, the business must complete a month-end procedure. Most businesses have a 12-month year but it's possible to run it for a longer period. The month-end must be closed off for each of these months before the Year End can be completed.
Ensure that all required reports have been printed and confirmed.
There will be some reports that are necessary to run before the Year End is begun – month end reports etc. Make sure you have all that are required before starting your Year End.
A Back-Up of the database must be completed
This is possibly the most important step to follow before running the Year End. Taking a backup of the database ensures that if something goes wrong, you can roll back prior to the Year End being completed and begin again from here instead of going back to the very start!
A new data-set containing your pre year-end data must be created.
This provides easy access for audit purposes. It is optional but very much advisable.
Ensure Nominal codes have the correct report type attached
When you run your balance sheet and profit and loss reports it's important that they show the correct information in each category.
Prior to Closing Period 12 of the Nominal Ledger, you must ensure that all Current Waiting Postings are updated.
Open: Nominal Ledger > Period End Routines > Update Waiting Postings

.

Check the displayed periods.

Click OK to confirm that you want to update the waiting postings.

View the reports produced and check the results.

Reports show valid transactions that have been added to the accounts and invalid transactions that have not have been added. Depending on your default output mode, the reports will be printed, spooled or previewed.




Ensure Accumulated Profit / Retained Earnings account is present in the Nominal Defaults
Retained Earnings are a portion of the business profit that are used for reinvestment back into the business. You need to ensure that these details are visible by default in the nominal.
2. Running the Year End Routine:
Here's a quick video I have put together to help you run the Sage 200 Year End from end to end.
Note 2: Our Year End guidance is not version specific, however if you are running older versions of Sage 200 (Version 2015 or below), please get in touch with our support team (support@envisagecloud.ie)
3. Checklists: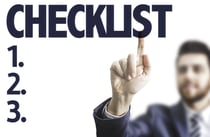 By following the steps given on the video, you should be able to complete your year end successfully.
You can also download our Sage 200 Year End Checklist to assist you when running your own year end and ensure you don't miss a step.
Please see Note 2 above for older versions of Sage 200 (V2015 and below)
To get all of the most up-to-date help & advice from our team straight into your inbox, just fill in the form opposite.