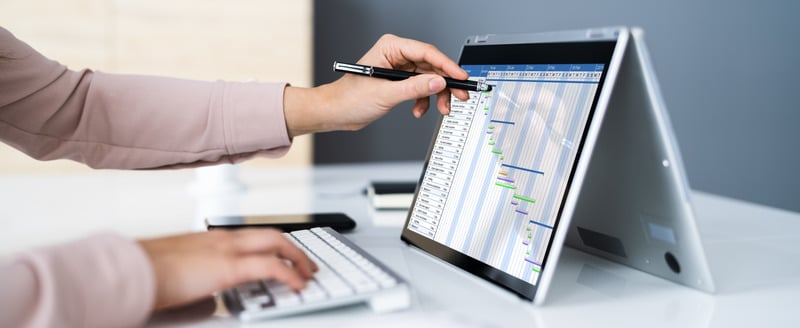 Tracking Project Costs
Tracking and managing project costs is well-known for being difficult, and it's something that businesses of all sizes struggle with. This is particularly true if businesses still use spreadsheets to track costs and they don't have a more streamlined way of doing things. Of course, the more projects you're dealing with, the harder it will be to keep up with costs too. Using spreadsheets has become an outdated way of working that makes things much harder for accounting teams working on business projects, especially during this time of economic uncertainty.
Accounting modules within Sage 200 software and various Sage integrated apps can support project accounting. Using these intuitive, highly configurable and flexible tools can help you to ensure project costs are controlled, and apps like Sicon Projects will be invaluable to teams working on projects both now and in the future. These popular and proven Sage solutions are an investment that can benefit all businesses, no matter what type of projects they have on.
Obtain up-to-date project costs whenever required
Sage accounting software is designed to provide businesses with enhanced visibility, making it easier than ever to manage and track projects clearly and confidently. This simple but smart software can provide you with up-to-the-minute project costs at the touch of a button and you will always know where you stand with your project budget.
The unrivalled levels of business intelligence offered by Sage 200 and Sage integrated apps will enable you to easily collate, manage and analyse data required to make strategic decisions concerning projects. Removing spreadsheets and paper documents from your projects, and replacing them with a digital solution will enable you to have an accurate and instant picture of your projects wherever you are too. The information you need will be available to you whenever it's required, helping to improve project cost accuracy and overviews.
Reduce time-consuming and error-prone manual tasks
Businesses that rely on manual data entry during projects are more likely to experience problems with incorrect costs. Not only is manual data entry an unproductive task, but it has a huge margin for error and it is frequently the cause of long-term bottlenecks.
Simply introducing Sage 200 to your project management process can instantly reduce manual tasks and, in turn, human error throughout projects. This complete finance and business software solution offers a more convenient alternative to manual data entry. Project costs can be managed speedily and consistently, preventing concerns relating to accuracy and enabling you to rely on the figures you receive at various stages of the project.
When you have multiple projects on the go at the same time, it will be much easier to keep up when you're using Sage accounting software too. With an unlimited number of data fields, you can easily report on all projects whilst maintaining high levels of accuracy. This is game-changing for data entry and it will revolutionise the way you track all project costs moving forward.
Prevent costing oversights and budget issues
When you have increased visibility of comprehensive project data, it is much easier to ensure all costs are accounted for and nothing is being overlooked. You will have a clearer understanding of what you need to do to ensure your project remains on budget and any leakage is kept to a minimum, providing you with the opportunity to maximise profitability.
Sage accounting software even enables you to set notifications for when something happens that could impact project costs, for example, when projects haven't been billed. It can also notify you when profits fall below a set mark, enabling you to act immediately and prevent any further drops in profit. The financial insights you have access to through Sage 200 can be used to benefit future projects too, helping you to negotiate better prices and enhance the profitability of work moving forward. This powerful project accounting software solution will be invaluable.
Buy Sage 200 for your business
If you still use spreadsheets to track and manage project costs, it's undoubtedly worthwhile speaking to an expert about Sage accounting software in more detail. Updating your processes and implementing a smart Sage business solution can have a significant impact on the success of your projects and our team at Envisage can help you get started.
As the largest Irish Sage 200 Business Partner, we can recommend the best Sage solutions to help you overcome the project cost challenges you're facing. At Envisage, we work with an array of clients, helping them to maximise efficiencies across all departments by creating a solution that works for their entire business. We can assure you that you will be in very capable hands with our team of Sage 200 professionals and we work in partnership with our clients to deliver creative, flexible and long-lasting cloud solutions. To find out more about the process of buying Sage 200 for your business, don't hesitate to get in touch with us today.
---
Author: Steve Boyes, Customer Care Director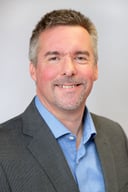 Steve has been a valued member of the Envisage Team for over four years. In his role as Customer Care Director, Steve oversees project deliveries and customer care. Steve's meticulous planning and scheduling skills ensure that customer projects run like clockwork . Working closely with our project delivery, customer support and account management teams, Steve aligns customer challenges with the best solution for their business, helping customers get real value from their Sage 200 investment.