Whether you're an existing business that needs to take a step up to maintain your standards or drive growth, or you're a business experiencing growth that needs to sustain the ability to keep everything going in the right direction, Sage 200 has a broad range of applications and benefits, and we can help to ensure you get the absolute most from each one.
The
Sage 200 ERP

suite offers businesses a host of benefits:
Cost effectiveness and increased efficiency
A tailored solution that automates some workflows and fully integrates different aspects of your business helps it to run more smoothly and efficiently. This helps to eliminate unnecessary infrastructure and resources and the costs associated with these.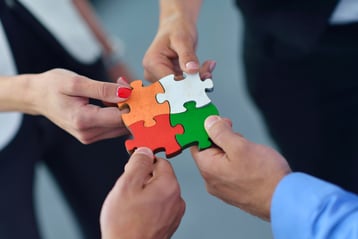 A tailored solution for any size business
Sage 200 can be customized to suit your specific needs, whatever the size of the business and wherever you are in your progression. By targeting Sage 200 to your specific needs, we can address current problems and anticipate what might be needed in the future, ensuring you have the required flexibility moving forward.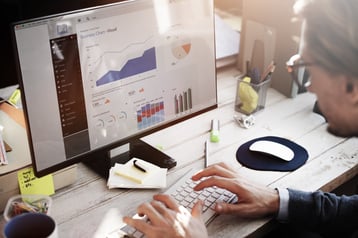 Improved visibility improves decision making throughout
your business
Real time data is useful for several reasons. It allows multiple departments to have accurate and up-to-date information relevant to their role, meaning better decisions are made throughout the business, from sales and marketing to financial planning.
Integrated, connected, intelligent
Integrating your accounts, CRM, inventory management, and payments provides a single business wide platform that adds real value to your business. Whether you need to deep dive into departmental specifics or look at the bigger picture, it's all on a single platform that's tailored to you.
While these benefits would undoubtedly improve any business, partnering with us also brings a whole host of other benefits.
---
Ireland's Biggest Sage Partner
The team at Envisage is Ireland's largest Sage Partner, we have unparalleled experience in many industries such as Distribution & Digital Commerce, Services, Manufacturing and Retail. Technological progress and time have brought change, but our approach to what we do has always remained constant. We're big enough to help some of Ireland's biggest and best-known brands but have made sure we never lose the personal touch. Our success is built on understanding your business and its needs so we can effectively implement solution that work for you.
Technical expertise on tap
Our industry specific insights and technical knowledge has been consistently growing over the 20-years we have been helping some of Ireland's leading businesses successfully implement their vision. All our expertise is on tap to help you in your transformation, whether that's an update to an outdated system or maintaining and controlling sustained growth, we're by your side every step of the way ensuring you're consistently having your needs met.
A tailored approach
Off the peg solutions can be good, but often businesses still must make compromises. They may only be small compromises, but they soon mount up and can account for a lot of lost productivity and revenue. Tailoring a solution to your exact needs provides a fit that's perfect for all the relevant aspects of your business at that time, and as your needs evolve, we're always on hand to ensure your systems evolve with you.
Making the best decision for your business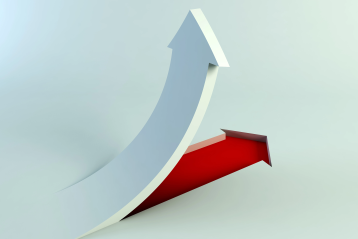 There are different Sage 200 options available. There is a Sage 200 Standard, which is more of the entry level offering. Despite being the standard offering, it's still a scalable solution that offers a comprehensive range of features and functionalities depending on your needs. It can be a great solution for a growing business and being a true cloud solution means all your business information can be accessed from anywhere at any time.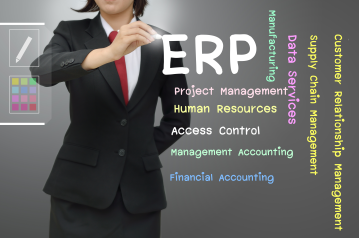 Sage 200 Professional is the next step up and offers small to medium sized businesses a powerful business management tool that offers a range of cloud-connected features, such as Microsoft 365 integration. While it has all the features and flexibility of Sage 200 Standard, it also adds useful tools for manufacturing, project accounting, excel reporting, marketing, sales and much more. Integrating so many critical aspects into a single platform helps businesses to cut costs and improve productivity.
There are other differences that may be relevant too you, such as Sage 200 Professional having the ability to consolidate multiple currencies, but they are too numerous to list. Get in touch for more details specific to your industry and situation.
We have only touched on some of the benefits of Sage 200 and partnering with an experienced company above. To find out more detailed information that is relevant to your specific business needs please get in touch with us for a chat.
About the Author: Amy Hughes, Sales Manager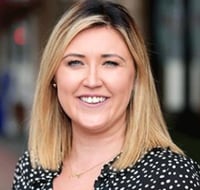 Amy has been working in Envisage for the past two and a half years after having worked for Sage Ireland previously. Amy manages the sales team and is knowledgeable on all of our Sage Products. She works closely with our new Sage 200 customers to ensure a smooth transition from sales to our project delivery team.