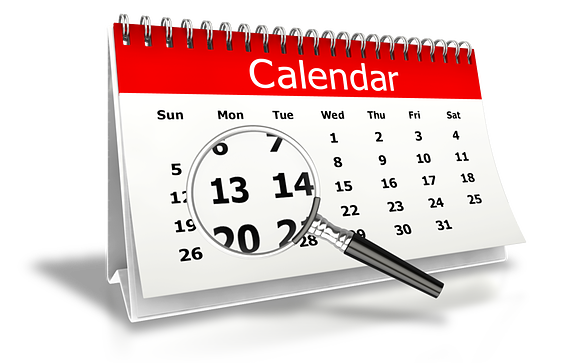 Sage 200cloud Month Ends
From a Sage 200cloud support perspective, we get lots of calls each month around the topic of Month Ends. So, we put this blog together to help our customers and other Sage 200cloud users to manage their month ends with ease. We have included some common troubleshooting steps to go through as the majority of support calls can be resolved by following these simple guidelines.
Let's Get Started
Simply put, the Month End (sometimes known as Period End) is the closing of your financial accounts each month. It usually occurs on the last day of the month in order to match up with the Year End.
In most businesses, the month is kept open for an additional 5 or 7 days into the following month in order to ensure all transactions for the month are complete and posted and so that they are then shown on month end reports.
There are some businesses who choose not to run month ends and will just run a year end at the end of the financial year. We would however recommend running a month end at the end of each period as this will:
Help your finance team to keep a closer eye on the business finances and cash flow
If you have reconciled your debtors and creditors each month and resolved any issues with balances as you go, it will make the year end process easier
If you have differences at year end, when carrying out consistent month end reconciliations, it is easier to find your issue in the previous month rather then trawling back through 12 months of transactions.


Benefits of running a M
onth End:
There are many benefits to carrying out a period end each month within Sage 200cloud. Some of these are:
Balances your Nominal Accounts
Keeps mistakes at bay
Helps detecting accounting errors
Saves time at Year End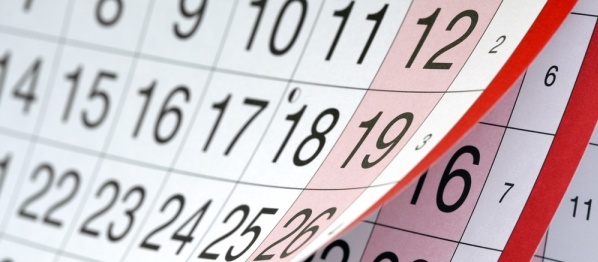 Ensuring each month balances at the end is a huge help when time for Year End comes around. Unfortunately however, there are times when the month end does not balance and you are unable to see why. So in this blog post and the accompanying videos, we will cover some of the most common reasons the Aged Debtors/Creditors do not balance and how to resolve the issue.

There are 3 main reasons for Aged Debtors and Creditors not balancing. These 3 reasons are down to:
1. Allocation Dates
2. Period End Controls
3. Journals
We have broken down each of these topics separately into 3 documents and 3 accompanying videos so you should find them easier to follow.
NOTE: Everything that we show here, is applicable to the Debtors as well as the Creditors so if something in the document or accompanying video are demoed in the Sales Ledger, the same thing can be done in the Purchase Ledger - same rules and steps apply.
NOTE: For the purpose of the videos, we have some Month End reports saved but in usual cases, you will use your standard Debtor Reports and Trial Balance reports.
---
Allocation Dates
The first of the 3 reasons that your month end may not balance is due to issues with Allocation Dates.
Sometimes you might have an invoice on the system and a corresponding receipt but they each fall in different months. If you use the date of the earliest of the 2 transactions as your allocation date, this can cause the problem with incorrect balances.
This document and corresponding video will show you how to find out if your issue is related to incorrect transaction dates and also how you can fix the issue.
---
Sage 200cloud Period End Controls
This is when a User posts a transaction back to a period/month that has already been closed.
We would recommend that you first check to be sure your issue is not allocation date based (see above) as this is not only the most common reason for month end not balancing but is the easiest to resolve.
If you have followed the steps relating to Allocation Dates but this still has NOT shed any light on things, the problems are likely due to Period End Controls.
If a User posts a transaction back to a period that is already closed, the Trial Balance will not update with that transaction as the month is no longer available and the Trial Balance is based on period control. But the Aged Debtors / Aged Creditors Report are transaction-date-based . So if you re-run these reports, they WILL take the newly entered transaction into account.
In the document attached below and the corresponding video, we have listed the steps to follow to check if your month end balancing query is due to period end controls and also how to resolve the problem.
If period end controls are continuously causing issues like this, you can change your settings so Users cannot post transactions when the period is closed.
But be aware that if you choose do this, you may need to leave the periods open for longer to allow for late entries.
---
Journals
In this final example, we will look at what happens when the allocation dates are correct, the period end dates are correct but the transaction was not entered correctly in the first place.
The most common cause of this is journals. If a User enters a journal on the system through the Nominal Ledger, and they use either the DR Control or the CR Control as one of the Nominal Codes included in the journal, that will update the Trial Balance but will NOT affect the Aged Debtors or the Aged Creditors. Those reports will remain unchanged.
The Aged DR and Aged CR look at balances on supplier accounts but if you enter a journal as above, its not linked to a customer or a supplier account. So the Aged DR or Aged CR reports are not updated.
So in this 3rd document and corresponding video, we show you how to resolve the month end balancing query when it is related to incorrect nominal journal entries.
These are the 3 main reasons for why your month end may not balance. We hope you found this blog helpful.
Please feel free to download the documents and videos for future use or to contact our sales team to discuss your requirements regarding Sage 200cloud.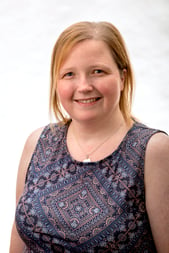 About the author: Lisa Costello
Lisa works in our Envisage Support Team as one of our senior Sage 200cloud consultants. Having worked in Sage for a number of years prior to joining the Envisage team, Lisa brings a huge amount of experience with her and is very well equipped to assist our customers on a range of support topics and queries.