It isn't uncommon for organisations to have external approval systems in place with spreadsheets or forms covering everyday functions such as holidays, timesheets, expenses and sales orders. These functions often aren't integrated with core ERP systems either and this can cause several problems. Not only does the lack of integration mean these functions require manual checking and manual sign-off, but it also prevents transparency and audit trails. Of course, the duplication of effort is a waste of time and resources too.
There are different applications that you can integrate with your Sage software to help you overcome common challenges faced by businesses and make your operations smarter, more efficient and cost-effective. Sicon's approvals application, WAP (Web Authorisation Processor), is particularly useful for organisations with external approval systems and it provides data entry and approval processing for business documents. Within WAP, there are many authorisation modules, all of which can make your organisation more efficient. Below, we have highlighted some of the key ways each module can benefit small businesses.
Purchase Requisitions
When lots of different employees purchase goods or services on behalf of your organisation, it can be difficult to control expenditure. The requisitions module within WAP will make it much easier for your team to raise purchase requisitions and in addition to streamlining the process of raising any requisitions, this module can help you to keep track of how much is being spent by each user. Once you have approved a requisition, purchase orders can automatically be created in Sage 200 too, removing a previously time-consuming step from this process.
Invoice Approvals
Reviewing and approving supplier invoices can be a lengthy process and can delay payments being made. This, in turn, can cause frustration amongst suppliers and result in them no longer wanting to do business with you. Integrating Sicon's approvals application into your Sage ERP solution will make it much easier for you to stay on top of invoice approvals as all authorisations can be carried out in one system. It is easier to keep a close eye on budgets when you enter invoices into WAP too as invoice lines can be split across multiple nominal codes and projects. Once approved, all invoices are posted to Sage 200 too, simplifying the process of paying the supplier invoices you receive.
Expenses
Whilst claiming expenses is a fairly straightforward task, it can frequently be overlooked and forgotten about. Using WAP can make the process of claiming expenses much quicker and easier for employees and being able to attach copies of receipts or other documents to their expense claims can help to prevent delays in the approval process. Using this additional approvals workflow application will provide you with a clear audit trail of the expenses approval process too which can help to eliminate any issues in the future.
Timesheets
WAP is scalable from 1 to over 2000 users and the timesheets module makes it possible for your team to submit their timesheets via PC or mobile devices. The WAP web-based interface is designed to be user-friendly and all employees will easily be able to ensure they're entering their timesheets on time and, in turn, being paid on time. From a business perspective, the integrated 'Time and Attendance' solution will help to reduce human error with overtime calculations too. Speeding up the timesheet process will provide your Human Resources team with more time to focus on other aspects of their role.
Holidays
The majority of businesses have very outdated procedures in place for holiday requests and this can result in multiple people from one department being off at the same time, as well as managers not knowing when employees are on holiday. WAP can help you overcome many of the problems associated with raising and approving holiday requests, and you will be able to keep track of when employees are on annual leave. You can adapt this module to your individual needs and the calendar views will prevent any confusion amongst approvers when they're handling new holiday requests.
Sales orders
Another module that can help you to keep a closer eye on budgets and cash flow is the sales orders module. Your team will be able to prepare order documents using information from projects and pricing from the Sage 200 software within WAP, and once approved, sales orders can be printed or emailed directly to the customer. This is both time-saving and labour-saving, and when this particular business process is well-organised, you can ensure that nothing important is being overlooked. The features within this module will be incredibly useful, especially if your team is preparing sales orders regularly.
HR
Sicon's approvals application is ideal for multi-site and remote distribution organisations, and it can revolutionise the way HR teams operate. All your employees will be able to view HR information stored about them and complete tasks such as updating contact details and booking planned absences via WAP. This can significantly reduce the amount of time your HR team spends dealing with straightforward requests and they can focus their time and attention on other more important tasks. You may even be able to reduce the size of your HR team when you boost the functionality of your Sage ERP solution with an integrated application.
Integrating WAP into your Sage software
There's no denying that integrating WAP into your Sage software will be incredibly beneficial and if you would like to find out more about doing so, don't hesitate to contact us at Envisage. We can help you to make the most of your business management software and we can recommend the best Sage solutions for your specific needs and challenges.
As the largest Irish Sage 200 business partner, we can assure you that you will be in very capable hands when you turn to us for assistance with your Sage software. To find out more about our approach and how our expert team can assist you, explore the rest of our website today.
If you would like to discuss your business requirements in more detail, why not have a chat with a member of our team where you can then book a demo?
WAP comes as a modular solution, so it's easy to pick and choose the modules that best suit your needs.
---
About the Author: Steve Boyes, Customer Care Director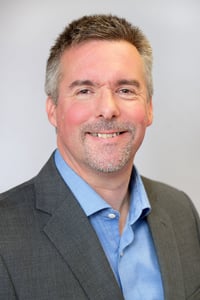 Steve has been a valued member of the Envisage Team for over four years. In his role as Customer Care Director, Steve oversees project deliveries and customer care. Steve's meticulous planning and scheduling skills ensure that customer projects run like clockwork . Working closely with our project delivery, customer support and account management teams, Steve aligns customer challenges with the best solution for their business, helping customers get real value from their Sage 200 investment.