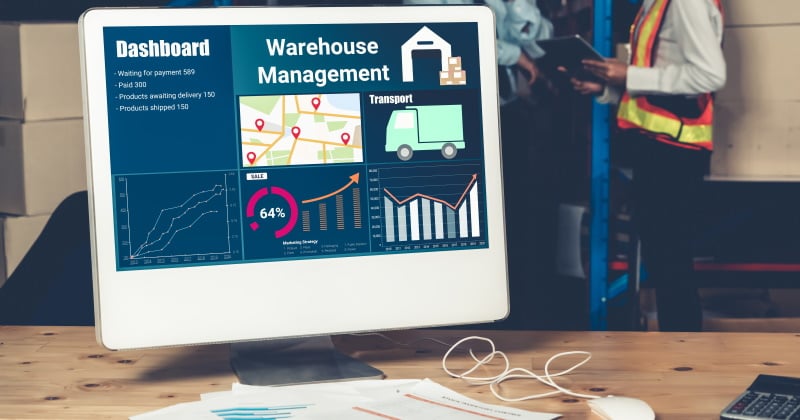 Every day, warehouse managers spend much of their time ensuring that all areas of the warehouse are working efficiently, from the operatives to the machinery to the software used.
But, with the ever-changing landscape of business these days, older and disparate systems can struggle to keep up with demand. Slower stock movements, larger SKU's, inaccurate stock projections, new and additional locations and higher landed costs can put pressure not only on the warehouse but on the entire system including finance, sales and procurement.
Some of the biggest issues facing

Distribution

and Warehousing businesses today are:
Order Management
Manual sales order processing can be time consuming, inaccurate, and therefore costly to both the distributor and the customer.
As your sales grow and more items are added to your stock lists, tedious tasks such as keying and re-keying data, clicking between multiple screens and sifting through reams of paperwork is an extremely slow process and can cause data errors leading to poor customer service.
Stock Management
Managing your stock and warehouses like clockwork is critical for today's distribution businesses. Walking up and down your warehouse with sheets of paper, counting and re-counting stock, identifying and pinpointing stork shortfalls, dealing with customer orders where you don't actually have the stock to fulfil them.. these are all commonplace issues when you are working with manual processes.
To keep up with customer demand, warehouses need to be able to replenish stock quickly, efficiently and cost effectively. This is not always an easy task, especially when you have more than one warehouse or a warehouse-on-the-go such as engineer vans.
Container Management
Whether you have one warehouse or multiple, container management is something you will be familiar with. When you purchase an item, or a bulk purchase of small items, you may decide that they are going to be placed and delivered in a container. But how do you track the content? How do you ensure its secure? And when the container arrives, can you be sure the contents are what you ordered on behalf of your customer?
Demand Planning & Forecasting
Forecasting for future customer demand will require input from several departments within your business. Planning for future sales should be based on historical customer ordering but will need data from sales, purchases, inventory, and other departments. If each area must run separate manual reports and then combine this data, it can be time consuming and inaccurate. If your plans to meet demand greatly outweigh the actual, you could end up with large numbers of excess stock that takes up space in your warehouse and possibly cannot be re-sold.
Integration
Not having a system that is "distribution focused" can lead to higher costs, more inaccurate data, timewasting and more. The need for additional resources, workarounds, and a lack of access to accurate information will all negatively impact your business. Having an automated and integrated distribution system means better delivery to your customers, lower costs in your business and more accurate stock projections.
Automating some of the more manual tasks may seem impossible but if you want to alleviate the pressure on your internal systems, an integrated Distribution module is something your business should investigate.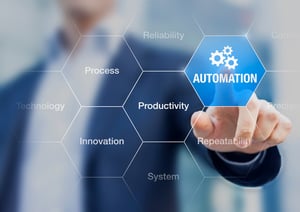 Sicon have been in the business of creating add-on modules for Sage 200 for over 20 years. They know the problems distributors face and have created modules specifically with Sage 200 users in mind. These distribution modules sit within Sage 200 just like other native modules and work seamlessly to ensure processes are connected and working as efficiently as possible.
A modular application, you can choose from 9 different modules to enhance the functionality of Sage 200 in your business:
Future Sales:

uses historical sales and seasonal trend data to forecast future sales demand which will drive purchase recommendations.

Material Planning: No more manual running of reports –

the system automatically calculates the min and max stock levels for you to determine when stock is required based on supplier lead time.

Container Management: The integrated container management module manages

the full cycle of container creation, linking multiple purchase orders, manage the stages of loading, travel, and customs clearance.

Warehouse Replenishment:

You can automatically top up the stock in your warehouse or your remote warehouse based on minimum stock levels and transfer stock between warehouse locations.

Reserves and Call-Off's:

hold allocated stock for customers within Sage 200 and release via SOP or directly from the reserve

PO Management:

An e

nhancement for purchasing including supplier delivery KPI's, inspection of goods, expanded landed costs, supplier quantity breaks and minimum order values.
Sales Order Management:

Process sales quicker and easier including not opening multiple screens, improved customer service and increased accuracy

Pre-Allocations:

link purchase orders with sales orders to ensure immediate allocation at goods in. Edit and manage pre-allocations between orders.

Stock Matrix: handles the creation of colour/size/style/season stock items with grid style SOP/POP order entry for speed of processing.
Sicon also have an integrated Barcoding & Warehousing module which is your complete warehouse management solution. Receive and put away purchase orders, pick and dispatch sales orders and issue and return stock to jobs, all with your handheld device.
---
Book a Demo...
If you would like to see the benefits of Sage 200 with Sicon Distribution or Sicon Barcoding & Warehousing in action, please get in touch with our team and book a one-on-one demo at a time that suits you.
Or to get in touch, email sales@envisagecloud.ie and a member of our team will be in touch.
---
About the Author: Steve Boyes - Customer Care Director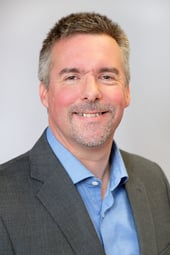 Steve has been working in Envisage for over four years as Customer Care Director. He looks after customer projects and is knowledgeable on all of our Sage Products as well as the integrated apps. He works closely with our support and sales teams and the customer base to help them get the most from their Sage 200 investment.