Reporting is something that is top priority for most if not all CFO's, Financial Controllers and Finance staff. Month Ends, Year Ends, Audits all have pre-requisite reports that must be produced. When you extend reporting out to the rest of the organisation, typically, this is where spreadsheets begin to pop up by the dozen.
Letting Go of Spreadsheets

While the Finance Team has a set of standard reports that are run periodically, Sales may want to view the data from a completely different perspective. The Sales Manager may not be so focused on profit, but revenue broken down by rep or by region or by product range. Marketing may be more interested in budgets and costs (purchase orders) rather than how much has been invoiced. So, inevitably each department will end up with their own bundle of reports or pool of spreadsheets that they dip in and out of.
Spreadsheets are so handy as they are so flexible. The problem, however is that they are so flexible. What tends to happen is that each department ends up with their own set of reports, but within each department you may have multiple versions which leads to questionable degrees of accuracy. If you were to add up the amount of time spent extracting, manipulating, consolidating and formatting data in spreadsheets by department, you would be shocked. The next issue is that once you've gone to all that trouble, the data is out of date again.
Staying in Touch with Your KPI's

Reporting has evolved immensely over the past ten years. Now, with the rapid pace of change, keeping your eyes on the ball is more important that ever. Senior Executives want to see summary data and KPI's in nice easy to digest formats. They want the data to be accurate and true at all times. If there are anomalies or issues, they want to quickly get to the underlying data to figure out what's happening. Time delays can be very costly when it comes to reporting. Reporting on a project that has overrun by 50% may be too late to recover lost time/revenue.
When it comes to Sage 200, there are some great ways to produce reports using the standard reports or Workspaces, editing an existing report, creating new reports using the Report Writer or extracting the data into Excel. Ideally, the more you can do within the system (without having to export to Excel), the better. This is where Power BI comes in.
We are often asked why you would need to have an additional Business Intelligence tool to report on data from Sage 200? The answer is that Power BI provides an additional layer of reporting that sits on top of your Sage 200. It won't necessarily replace your Sage reports, but it is exceptional at producing graphical or visual representations of your data. It helps businesses and departments to stay focused on their KPI's. It will slash time spent creating and manipulating reports significantly and you can be sure that the data is accurate.

1. Easy to Use
Creating reports in Power BI is easy to do and once they are set up, users can get relevant data in a variety of visually appealing formats such as heatmaps, donut charts etc. They are also very flexible.
2. Automation
Removing the manual effort from reporting and analysis can free up a significant amount of time and ensures that reports maintain their integrity
3. Combining Data
If you're running multiple systems or Sage 200 in conjunction with CRM, Power BI is the perfect tool to combine this data and present onto a single dashboard
4. Fast Set-Up
4.
Reports/Data Models can be set up quickly for you and with some additional training, admin users can be trained on how to create their own reports.
5. Cost Effective
There are many Business Intelligence tools available on the market and most ERP systems will use some BI tool to enhance the standard reporting capabilities. We have customers using various BI tools, however in our opinion Power Ii is a good, cost-effective solution that would meet the needs of most of our customers.
In the video below, I chatted with our Marketing Director, Sinéad Galligani about the benefits of Power BI for our customers. I also gave a very short overview so you can get a better idea of how it could look in your business.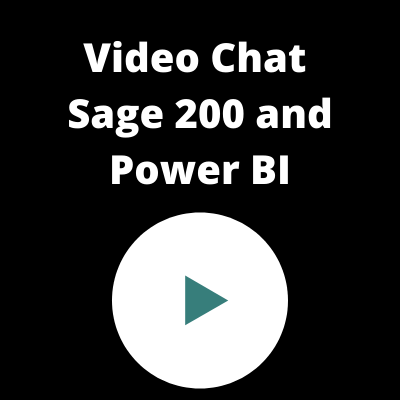 Why not get in touch for a chat about how Sage 200 and Power BI could benefit your business?
---
Author: Ladislav Zimanyi, Product Manager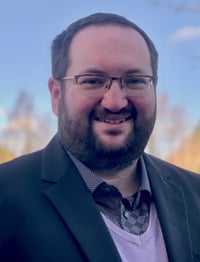 Ladislav Zimanyi is a valued member of our Envisage Team. He brings a wealth of knowledge and experience with his background in Technology and IT systems within the Retail Sector. Ladislav is also extremely well versed in Data Analytics and works his magic to turn raw data into meaningful and useful reports and charts using tools such as Microsoft Power BI.