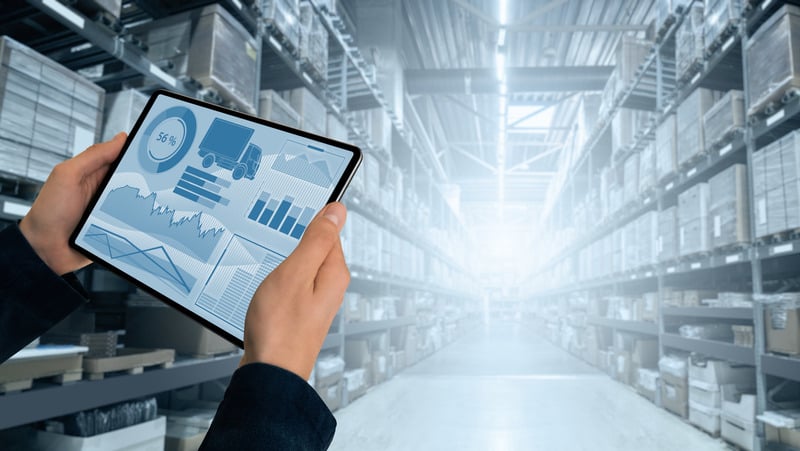 Sage 50cloud is a tried and tested product, and whilst it has been a popular option amongst small businesses for over two decades now, upgrading to Sage 200 may be the logical next step for your business. When you run a distribution business that is growing rapidly, it's likely that your needs will change in relation to your finance and business software, and Sage 50cloud may no longer be able to accommodate these needs. Thankfully, upgrading to Sage 200 couldn't be easier. With a range of options to suit your business, it can offer you the enhanced flexibility and functionality your growing business requires.
Once implemented, Sage 200 software can improve your daily operation in several ways, and it will remove the limitations of your current Sage solution. Below we have explored in more detail just some of the operational challenges faced by distributions using Sage 50cloud and how a step-up to Sage 200 can help alleviate those pressure points.
Advanced sales order processing
The extended functionality of Sage 200 can greatly improve your sales order processing. For example, when it comes to stock allocations, Sage 200 enables you to allocate stock based on order priority and promised delivery dates. Not to mention, you can process your sales returns within Sage 200 as well, preventing you from having to manage stock adjustments and credit notes as separate processes, which will save a considerable amount of time. Upgrading your Sage software can even help you maximise revenue and deliver exemplary customer service with features such as preferred, alternative, or cross-selling items.
Multiple stock locations
As you will already know, Sage 50cloud can only handle 1 stock location and when items are classed as 'in stock', they may in fact be located in a different warehouse or be in the back of an engineer's van and this can cause many issues. Sage 200 offers multiple stock locations, enabling you to always know exactly where items are when they're 'in stock'. You can set up your software to match the various locations within your warehouse, allowing you to have true accountability of your stock. Within Sage 200, you can easily transfer stock between different locations too and even choose which locations to include in your reports and stock counts.
Straightforward traceability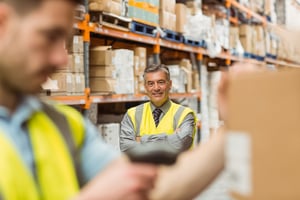 Upgrading your Sage software solution can satisfy regulatory requirements in a vast range of industries. Whether you distribute foods/beverages, pharmaceuticals, or medical devices, for example, the comprehensive batch and serial traceability within Sage 200 is undeniably advantageous. You can book items in and out using the Sage 200 integrated barcode scanning solution, which makes receiving and putting away purchase orders, stock taking and picking and dispatching orders much more streamlined.
Distribution Specific Functionality

In addition to the fully-fledged finance/distribution solution that Sage 200 software provides, you can benefit from a range of additional solutions that sit directly inside of this product to extend the native functionality. The Sicon integrated distribution suite, for example, is widely installed across distribution businesses and has been specifically designed to manage a range of specific distribution needs. Sitting alongside our popular Barcoding & Warehousing Solution, this intelligent and multi-functional solution can assist with everything from container and courier management to stock matrix and materials planning, having a significant impact on day-to-day operations. This distribution solution can even help you predict future sales based on historic sales trends. For complete automation and control in the warehouse, Sage 200 is a must.
Customisable and flexible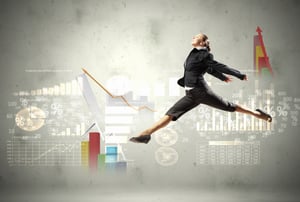 Contrary to Sage 50cloud which is more of an "out-of-box" solution, Sage 200 is a flexible solution. Not only can it be fully integrated with other applications, but this product can also be customised to suit your business-specific requirements. When tailored to your individual needs, your Sage software can completely transform the way your business operates, helping it run more smoothly and efficiently. Not to mention, it can help you to significantly reduce your software, IT procurement and overheads too by eliminating unnecessary resources.
Upgrading Sage 50 to Sage 200 software
If you would like to find out more about upgrading from Sage 50cloud to Sage 200 and how this can positively impact your business, get in touch with our team at Envisage today. As the largest Irish Sage 200 Business Partner, we supply different versions of Sage 200, including; Sage 200 Standard and Sage 200 Professional. By working closely together with you, we can come up with a solution that revolutionises what you do and how you do it, propelling your business to the next level. We genuinely love what we do, and we care about the outcome for our customers, so we can assure you that you will be in the best hands when you turn to us for your Sage solutions.

---
.
---
About the Author: Steve Boyes, Customer Care Director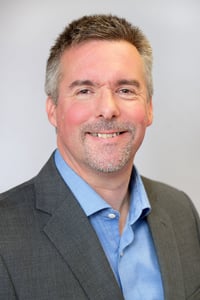 Steve has been a valued member of the Envisage Team for over four years. In his role as Customer Care Director, Steve oversees project deliveries and customer care. Steve's meticulous planning and scheduling skills ensure that customer projects run like clockwork . Working closely with our project delivery, customer support and account management teams, Steve aligns customer challenges with the best solution for their business, helping customers get real value from their Sage 200 investment.