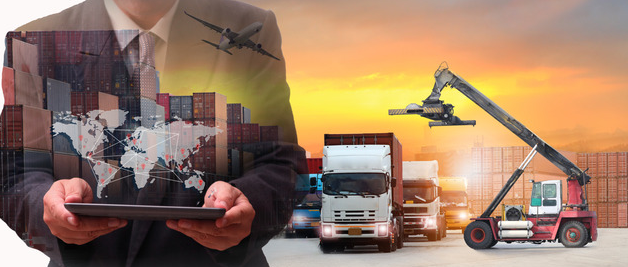 Regardless of the industry you serve, as a wholesale distributor, having control of your supply chain is essential. Not only do you need to ensure that the right product is delivered on time to the right customer, but you need to be able to provide any required information about the supply chain from point of manufacture through to point of delivery. For this reason, having end-to-end traceability is more important than ever before and distribution businesses of all sizes are placing a bigger emphasis on ensuring they have visibility throughout their whole supply chain.
For the wholesale distribution industry, traceability involves two crucial steps; tracking and tracing. To achieve good end-to-end traceability, businesses need to implement software that manages and connects all of their distribution processes. For this reason, it is becoming increasingly common for wholesale distributors to use Sage 200 to have complete control over their supply chain. Below we have looked into how Sage 200 and Sage Integrated Apps can benefit any business that is looking to improve both external and internal traceability.
Link all departments
Using several different software solutions throughout your business makes it easy for things to slip through the cracks and end-to-end traceability can become a complex process. Sage 200 is an organisation-wide solution that enables you to fully track and trace items that you distribute from end to end. You will have the ability to link all of your departments to one central system, providing you with a convenient full 360-degree view of your business and you can keep an eye on the whole supply chain. Making traceability as convenient as possible will help to prevent avoidable business management issues across departments.
Reduce costs
Investing in traceability is crucial at this moment in time, but it can be
incredibly cost-effective in the long run.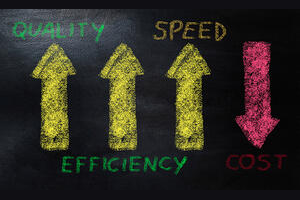 Cutting-edge applications, like Sage 200, can help you to make significant cuts to software and IT procurement which will, in turn, reduce overhead costs. Sage 200 is designed to be completely user-centric and you won't need a team of experts to operate the software. You can use the enhanced visibility of the supply chain to make additional cuts too and end-to-end traceability can highlight any room for improvement within your current operations. Implementing the right software can have a dramatic impact on profitability.
Improve efficiency
When you have increased visibility and control across the whole of the extended supply chain, you will have the opportunity to optimise your processes. Sage 200 doesn't just enable you to track and trace items, you can also enhance balances, control orders and transfer stock quickly. Using smart software can save valuable time and energy, and it will completely transform and accelerate your business.
End-to-end traceability will provide you with greater visibility across your distribution network and greater control of stock management too. Not only will this result in you being able to recall items in a timelier manner, but you will know where items are in real-time, enabling you to pull any affected items before they are delivered. Being proactive when it comes to recalls can have a direct impact on the damage they cause to your brand, not to mention, it can help to keep the public safe in certain situations too.
Remain compliant
There are several compliance requirements that wholesale distributors must adhere to and within specific industry sectors, these are incredibly stringent. Not to mention, there are lots of new rules and regulations being imposed that businesses must also adapt to. Remaining compliant is key to avoiding legal repercussions and in addition to being costly, compliance issues can be detrimental to your reputation. Modern software like Sage 200 can make staying compliant much easier and having end-to-end traceability can mitigate a number of the risks that wholesale distributors face these days.
Enhance customer experience
During unpredictable times, end-to-end traceability can have a direct impact on customer satisfaction and, in turn, business success. It is crucial to be seen as a trustworthy and reliable distributor and having visibility across your entire supply chain can help you to continue to deliver in line with your customers' ever-changing requirements. Being able to fully track and trace items will enable you to act with agility to provide an improved customer experience, and this can make you stand out from the competition. Today's customers expect more from wholesale distributors and embracing end-to-end traceability will help you to ensure you're not overpromising and underdelivering.
Buying Sage 200 for your business
If you're keen to prioritise traceability this year and you're interested in learning more about the Sage solutions available, don't hesitate to contact our team at Envisage. Regardless of the size of your distribution business, our specialist team has the knowledge required to recommend a range of game-changing supply chain management software solutions. You can rely on us to equip you with a Sage solution that fits your business and we are proud to be the largest Irish Sage 200 business partner.
Over the last two decades, we have partnered with some of Ireland's biggest and best-known businesses, providing cloud solutions tailored to their unique needs and we are passionate about helping our customers propel their businesses to the next level. At Envisage, we will always be open and honest and guide you accordingly, so you can trust we are the best company to turn to when you want to buy Sage 200 for your business.
---
Grab a cup of coffee, (or tea if you prefer!) sit back, relax and watch a demo of Sage 200.

In this short 20 minute session, you will get an overview of Sage 200 including a live Q&A so any of your questions can be answered immediately.
You will receive a €5 coffee voucher so you can make this a demo with a difference! Just click below to choose a time and date that suits you.
---
About the Author: Steve Boyes, Customer Care Director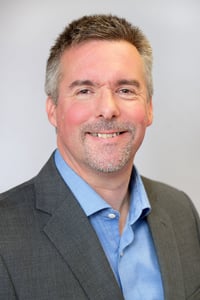 Steve has been a valued member of the Envisage Team for over four years. In his role as Customer Care Director, Steve oversees project deliveries and customer care. Steve's meticulous planning and scheduling skills ensure that customer projects run like clockwork . Working closely with our project delivery, customer support and account management teams, Steve aligns customer challenges with the best solution for their business, helping customers get real value from their Sage 200 investment.