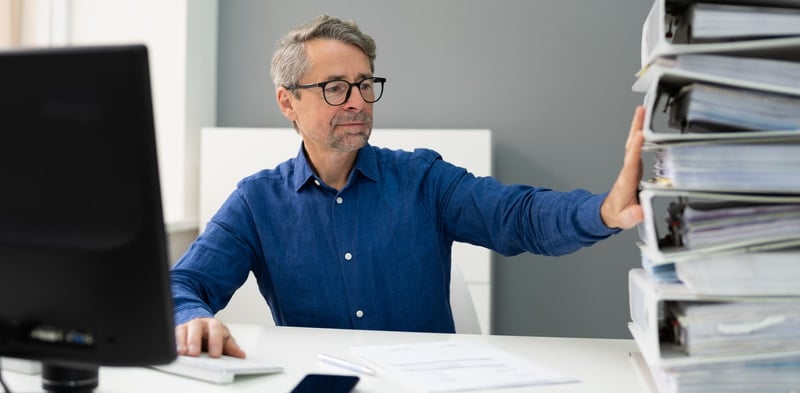 Thousands of businesses still use paper documents and the amount of paper being wasted by businesses alone is having a detrimental effect on the environment. Although paper documents are the most traditional option, in this digital day and age, there are better solutions available. All organisations should be considering replacing paper documents with digital documents, especially as more pressure is being placed on them to become more sustainable, and there are several advantages to implementing digital alternatives.
These days, digital document management solutions are incredibly sophisticated, yet still straightforward to use. What's more, they can be integrated into your Sage small business solution. With the right document management solution in place, your employees will be able to electronically scan, track, store and retrieve your business documents directly from within Sage 200. If you currently use paper documents and you're considering implementing new digital documents, below we have explored some of the main reasons why this is worth doing.
The benefits of integrating a digital document management system
Swapping your paper documents for digital documents and using a Sage Integrated App to help you manage them can benefit your business in several ways, including:
Lower your carbon footprint
Reducing the use of paper in your business is incredibly important and paper documents are wasteful to the environment. Even if you recycle documents when you no longer need them, using digital alternatives can have a considerable impact on your carbon footprint.
Implementing a digital document management system into your Sage software can help you to reduce the use of paper across your entire business. Many business owners don't realise just how many reams of paper they use until they update their document management solutions and removing paper documents will help you to become much more sustainable. Of course, the cost benefits associated with reducing your paper wastage are impossible to ignore too.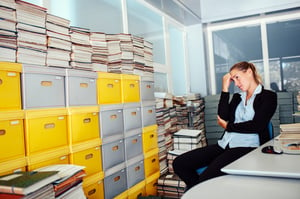 Reduce physical file storage
When you start using a digital document management system, you won't require as much physical file storage on-site. You will be able to remove bulky filing cabinets and drawers from your offices and free up valuable floor space.
In addition to being a space-saving solution, digital document management solutions will enhance your security. Reducing your physical file storage will prevent unauthorised personnel from easily being able to access important documents. When you move to digital documents, you will instantly have more control over your sensitive business information.
Improve the efficiency of operations
It will be quicker and easier for your team to track and retrieve the documents they're looking for when you start using digital alternatives to paper documents. This can streamline your day-to-day operations and save you time, money and energy.
With a digital document management solution, employees can retrieve a document directly from the Sage system. Streamlining this process will enhance productivity and enable your team to focus on other more important aspects of their job. Not to mention, you can reduce the likelihood of documents getting lost when they're not manually stored as well.
Access documents remotely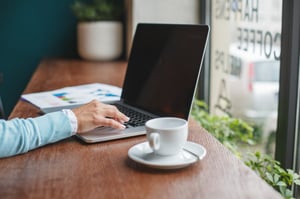 Working remotely is the 'new normal' for employees across a range of industries and this makes accessing paper documents incredibly difficult. Upgrading to a digital document management system will enable your team to access documents wherever they are.
Improving the accessibility of your documents will make it easier for business departments to collaborate too. Everyone will have access to the same version of the same document. When employees don't have to drive to the office to collect up-to-date documents, this will also help to reduce your carbon footprint.
Document Management solutions we recommend:
There are different options available to manage your digital documents and at Envisage, we would recommend integrating one of the following into your Sage software.
Spindle Document Management
Spindle Document Management comes with two core modules; Distribution and Capture. This digital document management tool will help you to streamline and automate workflow processes, and you will have complete control of documents coming into and out of Sage.
Sicon Document Management
Sicon Document Management is ideal for businesses using one or more of the Sicon modules as it integrates seamlessly and it's incredibly straightforward to implement. This solution will evolve your document management processes and it's highly flexible, so it can be tailored to meet your business requirements.

Implementing a new Document Management solution:
To find out more about the document management solutions you can implement into your Sage small business solution, contact our team at Envisage today. We are passionate about helping businesses replace their paper documents with more environmentally-friendly solutions.
We are members of Techies Go Green and we are committed to decarbonising our own business with the aim of becoming carbon neutral, and we love helping other businesses do the same. If you're not sure which digital solution will best suit your specific requirements, we will be happy to provide you with the expert advice you need. Our team will make the process of integrating a document management solution into Sage 200 as hassle-free as possible.
---
Author: Genna Sherlock, Marketing Executive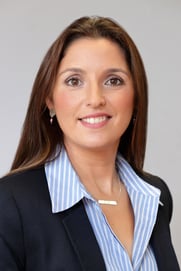 Having worked with Envisage for over 10 years, Genna started her career here in a customer-centric role as Support Administrator where she had an excellent opportunity to get to know our customers at a personal level but also to understand their business needs.

Now as Marketing Executive, Genna knows and understands some of the challenges faced by our customers and therefore can assist with advising on the products and solutions that fit their business requirements.