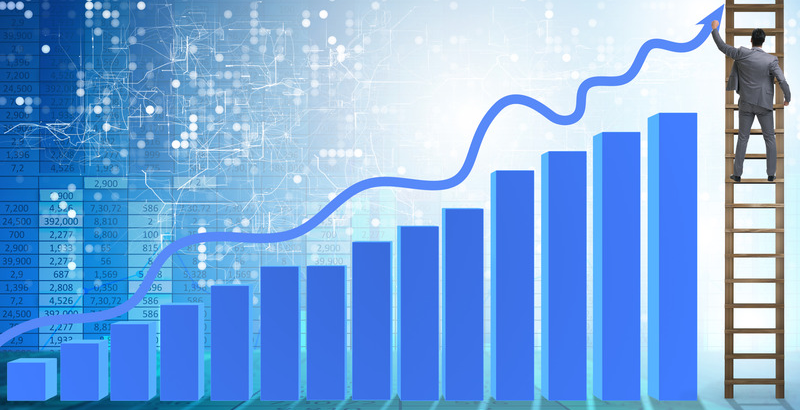 Sage software can be extremely useful for your finance team and many businesses within the distribution industry use Sage software solutions to manage their accounts, payroll, cash flow and payments. However, many growing distribution businesses continue to use Sage 50cloud when it may no longer be the best option available for finance departments.
Upgrading to Sage 200 should be the next step for distribution businesses and this complete finance software solution is ideal for any business that requires extended functionality. Below we have looked into how Sage 200 can help your finance team overcome some of the most common challenges with Sage 50cloud, highlighting how upgrading your Sage software can streamline your day-to-day operations.
Manually updating the Nominal Ledger
In Sage 50cloud, manual journals are required to update the cost of sales postings to the Nominal Ledger and this can be very time-consuming for your finance team. Sage 200 can help in this regard and when Sales Orders are processed, they automatically update the stock system for the items issued. Depending on your preferences, the stock system can be updated either as the goods are dispatched or as the invoice is posted.
Once you select Generate Cost of Sales postings for Sales Order Processing, the value of the items issued is then calculated according to the costing method specified for the stock item. This will help to keep the value of stock held in line with the Asset of Stock account in the Nominal Ledger and ensure that you have an accurate cost of sales figure at all times.
Getting a true reflection of the cost of goods
Keeping track of the true cost of goods is critically important, now more than ever, and Sage 50cloud doesn't provide an automated facility for your finance team to do this. In order to know the true cost of goods, you will need to factor in costs such as customs and transport, and when doing this manually, there is a likelihood of human error. Sage 200 can assist the finance department with calculating the true cost of goods and the Landed Costs feature can help distribution businesses capture and control their costs with ease.
Handling complex currency transactions
Lots of distribution businesses trade in multiple currencies and Sage 50cloud isn't a sophisticated multi-currency solution, which can cause a number of issues for the finance team. It isn't uncommon for finance departments to experience difficulties when handling complex currency transactions and they will often resort to manual and spreadsheet-based calculations and templates. Not only is this very tedious, but there is a high risk of error too, especially if you have high volumes of foreign currency transactions.
Thankfully, Sage 200 is a multi-currency solution and it can make light work of foreign currency transactions. Sage 200 software provides finance teams with the comprehensive functionality they need, including tracking realised and unrealised currency gains and losses, and also paying suppliers and receiving customer payments into and out of different bank accounts and currencies.
Lengthy payment processes
Sage 50cloud is quite simplistic and sometimes it can be cumbersome for finance teams to pay suppliers. Upgrading your Sage software to Sage 200 can streamline the payment process and make this frequent job much more straightforward. Not only can you easily attach and scan documents to Purchase Invoices and Credit Notes with Sage 200, but you can set up and use Purchase Invoice authorisation as standard. You have much more flexibility around paying suppliers too as you can create unlimited payment groups, track suggested payments and see outstanding invoices based on criteria.
Fixed calendar accounting periods
Whilst Sage 50cloud does offer twelve accounting periods, it uses a fixed calendar and this isn't always convenient. Sage 50cloud also includes the Nominal Code and the option to define a department, enabling you to produce transactional financial and management reports broken down by department.
When using Sage 200 instead, your finance team can have control over accounting periods. Rather than the software dictating how many periods you have, an administrator can decide which option is most suitable with up to twenty accounting periods available. Sage 200 goes one step further when it comes to defining departments too. The software includes a hierarchical structure with both Cost Centre and Department analysis options. Group and Memo nominal accounts are also only available in Sage 200 to allow, for example, subtotals to show automatically on the trial balance report.
Consolidating figures across multiple companies
Distribution businesses with multiple legal entities have a lengthy and complex process to go through when they want to consolidate the figures across multiple companies as Sage 50cloud can't deal with multi-company consolidations. Finance teams have to extract the data into Excel and then perform the consolidations this way which is both time-consuming and error-prone. Sage 200 software includes a multi-company consolidation feature as standard, making it easier for businesses to see the overall group performance of all legal entities.
Limited functionality and flexibility
Sage 50cloud is often considered to be an "out-of-box" solution and is well suited to businesses with simple requirements. When this Sage software is no longer able to meet your finance team's needs, Sage 200 is a great step up. Not only is Sage 200 flexible and customisable, but it can easily be integrated with other applications too, enabling it to meet all of your business-specific requirements.
Upgrading your Sage software in Ireland
Should you have any questions about upgrading from Sage 50cloud to Sage 200, don't hesitate to contact us at Envisage today. We will be happy to provide you with more information about Sage software and how this intelligent, powerful and game-changing upgrade can benefit your finance department. As a Sage Partner, you can rely on us to help you find the best accounting software and we have experience assisting clients from a vast range of industries.
At Envisage, we pride ourselves on delivering creative, flexible and long-lasting solutions for our customers, and we will work in partnership with you to ensure the software you're using is helping your business thrive. There is no better company to turn to for assistance with Sage in Ireland.

---
About the Author: Steve Boyes - Customer Care Director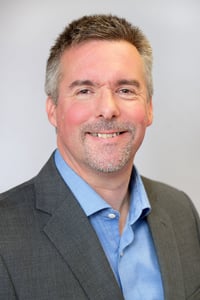 Steve has been a valued member of the Envisage Team for over four years. In his role as Customer Care Director, he oversees project deliveries and customer care. Steve's meticulous planning and scheduling skills ensure that customer projects run like clockwork. Working closely with our project delivery, customer support and account management teams, Steve aligns customer challenges with the best solution for their business, helping customers get real value from their Sage 200 investment.