Brexit and Sage 200cloud - Guidance for Irish Companies
Preparation for Sage 200cloud and Brexit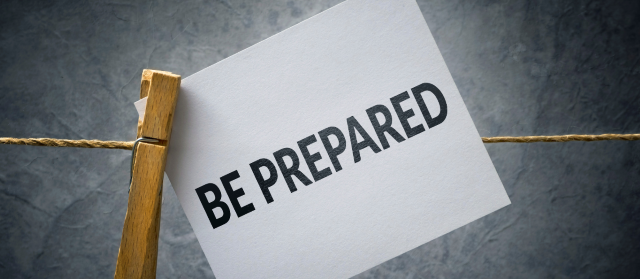 In this article, the first in our Brexit series, we share some help and advice for Sage 200 users trading in Ireland who may be wondering how or where to start. We have included some generic information but our main objective is to provide relevant Sage-200 related advice. There are definite steps that you can take now to help you with your Brexit preparations.
Regardless of the final outcome of the Brexit negotiations, we can guarantee that Sage will be doing everything they can to ensure the software changes are made as quickly as possible.
In advance of the Sage 200 update, there are preparations that you may have already begun to put in place and if you haven't, this might be a good place to start:
We have included a PDF version of this blog for you to use as a Guide. We have also created a Northern Irish specific Guide here also.
10 Steps to Help You Prepare for Brexit
1. Apply for your EORI number
The EORI number allows businesses import or export with countries outside the EU. It's a unique reference number recognised by all member states and it must be inserted on all customs declarations. Without this number, goods will not be cleared at customs. To apply, you can register directly with Revenue. It will only take a few minutes.
2. Enter your EORI number into Sage 200
Your EORI number should be held in your Sage 200 software and added to any relevant document layouts and added to relevant customers and suppliers.
Note 1: Sage 200 v2019 Summer Release and later versions have a specific field added to the company details section to record this. There is also an analysis code import as standard, which can be used to bulk upload and add/change details for existing trading partners. For versions of Sage 200 prior to V2019, you should get in touch. with our team to discuss your options
3. Product Costs and Commodity Codes
As customs and excise duties are an additional cost of purchase, they may need to be included in the product cost. The Landed Cost functionality within Sage 200 Commercials may be useful for this purpose.
Having the correct commodity code set for your products is really important because it is used to calculate duty/tariff rates. To avoid penalties, make sure your commodity codes are correct. Here are some useful links:
https://www.revenue.ie/en/customs-traders-and-agents/importing-and-exporting/classification/index.aspx
https://www.gov.uk/check-tariffs-1-january-2021
Once you have determined your commodity codes, these may need to be included on sales documents. To avoid a last-minute rush, we would advise you to contact us as soon as possible to add the Commodity Code field added to the necessary document layouts. This is a straightforward task but will require the expertise of a Sage 200 Partner.
Note 2: Some older versions of Sage 200 only support an 8 character Commodity Code, rather than the 10 characters now required, so this should also be checked as soon as possible as you may be required to upgrade software version.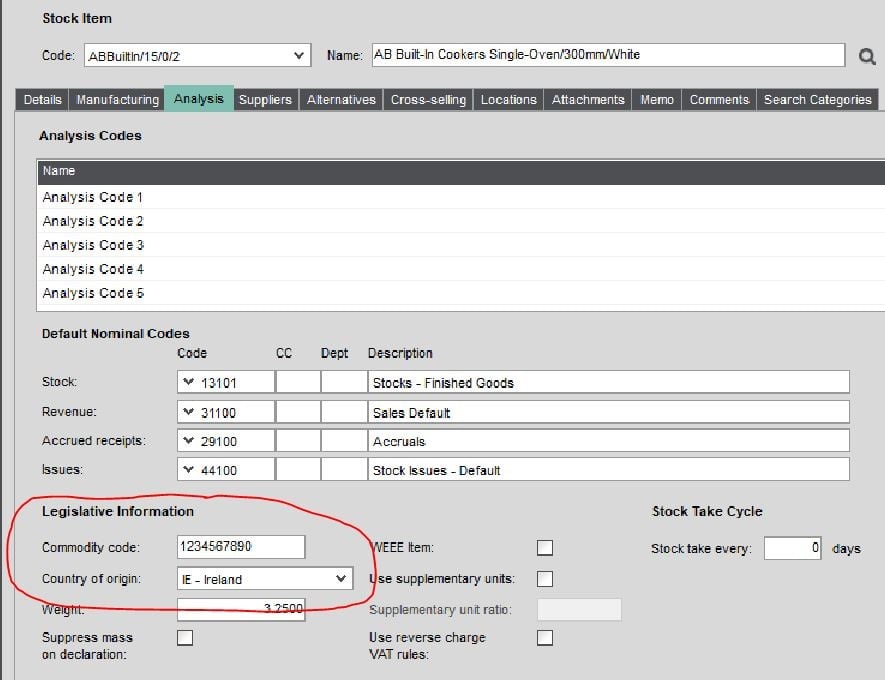 4. Country of Origin

For Sage 200 Commercials users, the Stock Country of Origin fields will need to be populated if not already recorded.
Note 2: Prior to Sage 200 Version 2019, the Country of Origin facility was only available for Irish companies.
5. Trade between Ireland and the UK (incl NI)
Trade in goods between Ireland and Northern Ireland will remain unchanged as far as VAT liability is concerned and will continue to be treated as EU trade

To report transactions Between NI and EU a new prefix XI will apply to Northern Ireland to identify this specific business. The new XI country code should be updated in Sage 200 on all NI trading partner records (customers, suppliers).
Some boxes will be added to the VAT returns to record this information on both Irish and UK returns
Trade with NI will continue to be included in Intrastat and VIES returns
All trade between Ireland and the UK (apart from NI) will become "Third Country Trade" subject to customs and excise requirements. Trade with the United Kingdom (except NI) will no longer be included on Intrastat or VIES returns.
Many businesses will use a courier, freight forwarder or customs agent to handle their customs declarations. If the business is making the declarations themselves they need to understand fully what is involved and what their system requirements are and take ownership for ensuring that the system is handling the requirements as intended.
As regards updating Sage 200, we will keep you updated as and when details of the new Sage 200 functionality have been confirmed.
6. VAT
VAT at the point of entry is expected to be deferred under new rules being introduced by the Irish government called "Postponed Accounting"

Normally when importing goods from 3rd countries (outside EU) VAT is payable at point of entry and time of entry. The Irish Government is introducing a measure to postpone the timing of this payment until the VAT return. This will apply to all 3rd country imports not just imports from GB once introduced
New boxes will be added to the VAT return to capture this
Many Irish businesses will have the requirement to register for UK VAT, depending on your business model. Making Tax Digital will need to be implemented, if not already in place. If you are not already running an MTD compliant version of Sage 200, get in touch and we can advise you on this.
As regards updating Sage 200, we will keep you posted as and when the new functionality has been confirmed.
7. UK Suppliers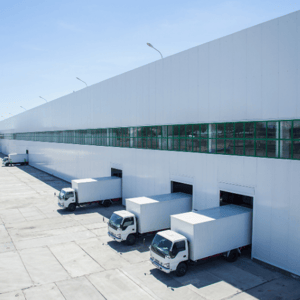 For Irish businesses dealing with a large number of UK suppliers it is recommended that you carry an analysis of your Supplier purchases to help you establish which supply chains may be most at risk to enable you work on contingency plans.
8. Forecasting
The additional Brexit-related costs ranging from exchange rate fluctuations, customs charges and tariffs, freight, advance purchasing, stockholding and potentially new credit terms may cause even the steadiest ships to rock. It's so important to have robust budgeting and forecasting models in place and that these models are reviewed and updated as the Brexit situation evolves. See recent Cash Flow and Forecasting post.
You can also sign up for our Forecasting for Sage 200 Webinar on 17th of December here
9. Exchange Rates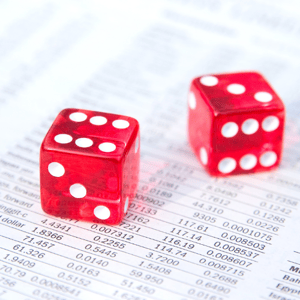 This is where modelling comes into its own. The last thing you need is for your hard-earned margin to be eroded due to exchange rate fluctuations. Getting a tight grip on your Exchange Rate break-even point will help you stress test different currency scenarios right up to parity. From there, you could work on some risk mitigation strategies such as opening a GBP bank account, invoicing in Euro, forward contracts etc.

10. Funding Options
Once you have put your forecasts and models in place, you should be able to work out how much additional funding (if any) may be required to support your business going forward. There are some Government funding supports available here https://sbci.gov.ie/#
Manual Adjustments
Aside for all of the preparatory work that you are doing, it is also likely that there will be some manual adjustments that you should be making at the point of transition.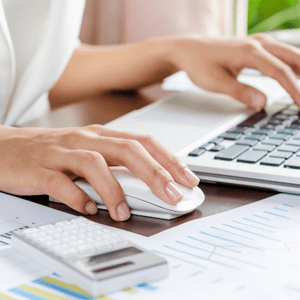 Customer and Supplier default VAT codes will need to be updated.
On live Sales Orders, the VAT code will need to be amended for any lines that have not yet been fully despatched.
On live Purchase Orders, the VAT code will need to be amended for any lines that have not yet be fully received.
Additional Considerations
There may be further considerations to take into account, for example:
If there are customisations to your software or integrations to third party systems
If you collect payments via Direct Debit across borders, you may need to update your systems to record additional information.
Here to Help
No matter which way you look at this, Brexit will bring huge challenges for Irish businesses. Once you have reviewed your own business processes in terms of how you trade with the UK and reviewed your supply chains to establish which rules are relevant to you, we'll be happy to assist you in identifying how Sage 200 applies the rules.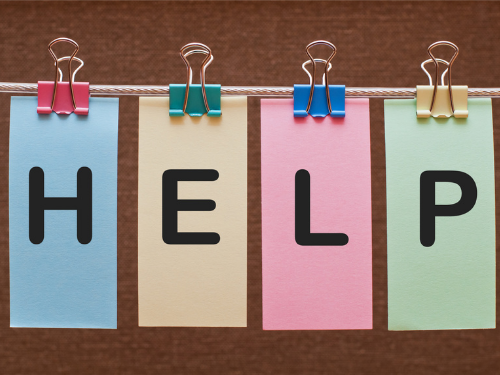 Additional Resources
Revenue.ie has series of detailed seminars on all aspects of preparing for Brexit from the perspective of Importing / Exporting goods to from the EU, GB and Northern Ireland and the various procedures that apply in terms of customs and excise duties and VAT?
There are many different scenarios that may apply depending on whether goods transit via GB or via Northern Ireland and also whether existing EU simplification rules or margin schemes are currently being availed of by the business.
To assist in establishing this there are detailed seminars and technical sessions available to you on the Revenue website and Revenue are openly saying that they are ready and willing to answer questions and assist businesses in making the transition
https://www.revenue.ie/en/customs-traders-and-agents/brexit/helping-you-meet-the-brexit-challenge/brexit-seminars/brexit-technical-sessions-presentations.aspx
Enterprise Ireland
https://www.enterprise-ireland.com/en/brexit/brexit-information-for-irish-business.html
European Commission : Exporting from the EU – what you need to know
https://madb.europa.eu/madb/indexPubli.htm
KPMG
https://home.kpmg/ie/en/home/insights/2019/12/brexit-vat-and-customs.html
Sage
https://www.sage.com/en-ie/brexit/
Download your Guide
You can download a PDF version of our Brexit Preparation Guide here (Republic of Ireland)
You can download a PDF version of our Brexit Preparation Guide here (Northern Ireland)


We'll bring you additional Brexit-related Help & Advice over the coming weeks. In the meantime, our team of Sage 200 experts are available to discuss any specific enquiries you may have.
Envisage Marketing Team
To get all of the most up-to-date help & advise from our team straight into your inbox, fill in the form opposite to subscribe to our Envisage Blog.