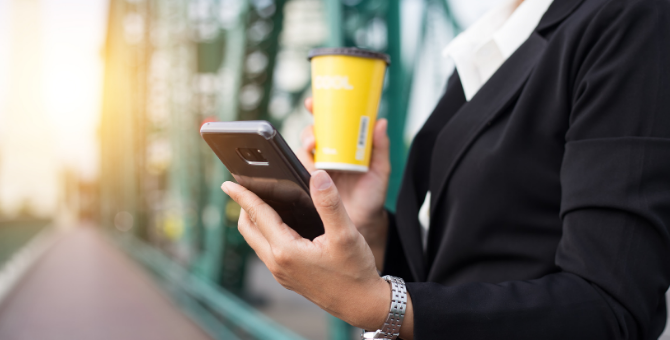 Purposeful Busyness
The reality is that we love to be busy. If business is going well, then it's all hands-on deck, the sales, operations, procurement and finance teams are all busy. If business is not doing particularly well, then operations may experience some "calm" time, but management, sales and marketing should have to work even harder to re-imagine, re-invigorate, re-engage and work out a strategy to generate additional revenue.
And with all that busyness going on around you, sometimes the important tasks may get lost or you may spot them when it's just a little too late. You may have your plan for the day or week set out but throughout the day, you may be hit with a number of reactive situations that have come landing on your desk such as your top sales person has been poached by a competitor or an important project has missed a milestone or your best customer has been let down with a late shipment. Your plan goes out the window and you end up in fire-fighting mode. Sound familiar?
This article discusses common issues for business owners and how technology can help to resolve them.
Business Performance – what's happening?
Pinpointing potential issues before they explode will help reduce reactive pressures. Having KPI's in place against products, projects, services, locations and customers can help you see exactly what's happening on the ground.
One important question to ask is how much time is currently spent gathering, compiling, extracting and consolidating in order to see your reports? There may have been a point in time when this information was "on the top of your head", but as you grow, there are many more considerations to factor in, such as:
More employees and more overheads
More customers, suppliers, invoices, expenses
More locations, more remote workers
More legislative requirements
More financial transactions

Regardless of whether workers are in the office or working from home, it's important to understand any operational issues that may be impacting on business performance but also on team morale and motivation. As a team member, knowing that your job involves filling up a "leaky bucket", the motivation will inevitably begin to wane. One great way to get to unearth the issues would be to do staff surveys or to work with Managers to map out the time spent doing various tasks, so at least you can get a grip on the bottlenecks.
From our experience working with customers in the Services, Manufacturing, Distribution and Retail sectors, updating, checking data, inputting data, re-inputting data and producing reports are always high up on the "frustration" and "negative productivity" lists.
Digital Transformation
It might be time to do a review. Is there a quicker, more automated, more integrated, smarter way to run your business? Are you just making-do when you could be forging ahead at speed?
Identifying and then eliminating those time absorbing tasks will free everybody up to be much more focused. Here are some of the common culprits:
Manual data entry into different systems
Manual Bank Reconciliations
Manual Supplier Payments
Entering Quotations, then re-entering Sales Orders/Invoices
Consolidations
Stock Counts with Pen and Paper
Creating Budgets, Forecasts and Scenarios
Reporting on spreadsheets
Now, re-imagine your business where data flows from a to b to c. Where business insights are instantly accessible, where you can monitor performance across departments and where employees can see and do what's relevant to them.
Businesses in 2019 were run very differently to businesses in 2021. A lot has changed in between, and the recent economic challenges have prompted a response from business leaders to change, to not be left behind, to drive business forward, to re-invent how they do things. The impetus for change has come about by necessity, but in the longer term the businesses that have invested in their business systems and that have absorbed technology right into their core, will certainly give them every chance to successfully compete in a very different world.
Whitepaper
If this topic is something of interest, why not download the below Whitepaper by Sage?
Is your business running you?
Take back your workday with insights and automation.