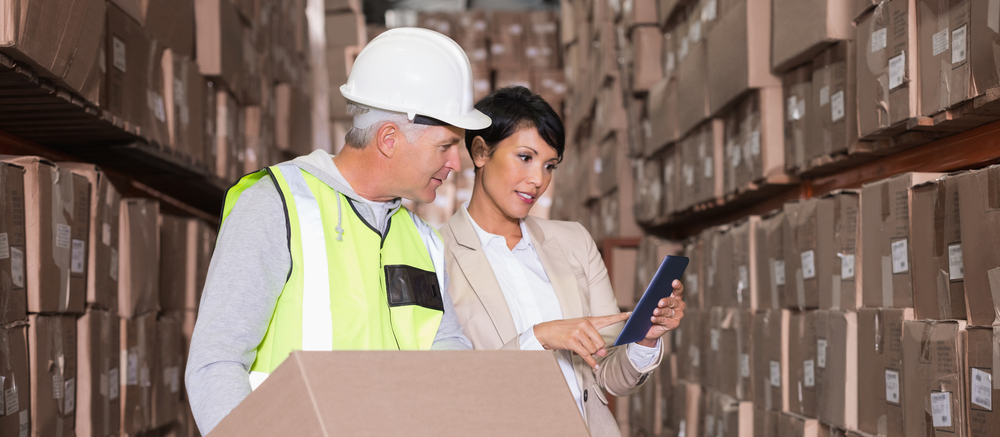 Our very own Steve Boyes and Amy Hughes discuss the challenges currently facing distributors, how upgrading Sage 50 to Sage 200 can help to overcome these, and how Envisage (a Sage 200 Partner) can assist.
It has been an exceptionally challenging time for businesses across the board. Not only have organisations had to face the difficulties of the pandemic, but they are also now bracing for economic shifts and financial uncertainty, combined with ongoing supply chain issues and a global skills shortage.
More so than ever, choosing the right software could make a real difference when it comes to organisations thriving and driving successful business outcomes. That includes updating and upgrading software where possible and when needed.
Steve Boyes and Amy Hughes of Envisage – a Sage 200 Partner– touch on this, while exploring the pain points facing distributors in Ireland and the benefits that upgrading Sage 50 to Sage 200 can deliver for companies.
A lack of resources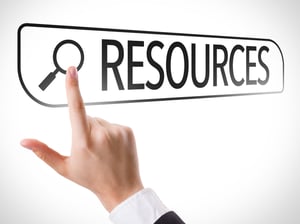 A combination of labour shortages and rising costs is leaving organisations in somewhat of a predicament, particularly when it comes to sourcing products and people. "Right now, there are two major factors impacting businesses in Ireland," explains Steve.
"The first is availability of the supply of labour and the consequent impact on cost. The second is access to the supply chain. Some materials are not available, there are longer lead times and, as we all know, there are inflationary pressures on costs.
"On the labour front, I know from a recent Grant Thornton International Survey that almost two thirds of businesses in Ireland are saying that constraints are affecting them in terms of supply of labour".
A need for change

Clearly, change is afoot with companies looking to review, readjust and revamp how they do things. This is important says Steve: "Change impacts all of us. We can't just keep doing what we have always done, and we need to respond. In terms of businesses right now, they are looking to remove all manual processes and petty efficiencies through automation.
"They also need immediate information around trends and how their business is performing. I think that the monitoring of sales and margin reporting on a day-to-day basis rather than weekly, monthly or quarterly is key. It means they can respond very rapidly to the changing environment."
In order to streamline processes and access data, Amy urges companies to look at the technologies they have in place. "Nowadays, technology has a huge part to play in any organisation or business. Having the right technology in place is really important in terms of increased efficiency and a better profit margin."
A personal touch
There is also a human element at play and attracting the right talent remains crucially important. Having modern, automated systems in place can undoubtedly help attract and retain employees.
"I mean, do you really want new recruits coming in and doing manual stock counts or spending 90% of the day manually entering data in spreadsheets?" asks Amy. "It's all about providing more efficiency. Another important aspect is customer satisfaction and their first impressions on the business in terms of their speed, their responsiveness, and their attentiveness."
With customers expecting a certain level of service delivery, frustrations – caused by delays, poor communication, and accessibility issues for example – can arise. And while a brand's reputation can take years to build up, it can take just minutes to destroy.
A growth journey
Accessibility and reliability should underpin both external service delivery and internal operations. However, companies must remain agile in line with business needs. This is equally applicable to IT infrastructure and software, such as Sage 50, explains Steve.
"Sage 50 is excellent and one of the most widely used accounting packages in the UK and Ireland, and there's a massive amount of familiarity with the product in the small business sector. Although I do think there's a slight danger in that too, as familiarity can be a barrier to change and sometimes businesses stick to what they know longer than they should and even when there are imperatives through growth, specific functional factors or business changes which mean they should look at upgrading."
Such business changes include scaling as Sage 50cloud's proprietary database has limitations in terms of what it can process, compared to Sage 200 which can process millions of transactions in any given year. Similarly, reporting requirements could indicate that it's time for upgrading Sage 50 to Sage 200 to be able to process cost of sales transactions at the same time sales are processed through invoicing.
A global company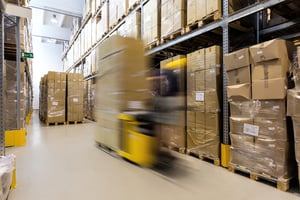 Certainly, if you are a distributor with multiple businesses, operating across various locations or holding and sourcing stock in various countries, having a more sophisticated platform can enable you to better manage stock, work with currencies and consolidate information.
"A lot of businesses these days are operating across borders, and they may have multiple businesses that they're processing for – for example one in the UK, one on mainland Europe and one in Ireland. These would be typically operating in different base currencies and the ability within Sage 200 to run those different subsidiary companies and consolidate them together in a holding dataset without a lot of manual work, can be very important.
"The management of stock is particularly critical in a distribution environment. There are many factors to facilitate here, such as holding stock in multiple warehouses or bin locations within warehouses and managing traceability of serial numbers or batch numbers. Container management is another one where goods are being sourced in the Far East and there's a requirement for companies to look at the availability or forward availability of stock that's perhaps still shipping on the high seas and fulfilling customer orders from that stock or managing material requirements, planning and lead times."
An expert (Sage) partner
It all comes down to digital transformation, says Amy. "Businesses are all ready to go on that digital transformation journey and really that's where Envisage would come in to help. Some of the challenges they might be facing include landed costs, container management and courier integration. These can all be solved by upgrading Sage 50 to Sage 200.
"It's about smoothing out the processes and being able to connect all areas or departments of the business – be that your websites, operations or warehouses. It's not just back-office finance anymore. It's about being able to connect and come together with all that information, as well as being able to adapt and scale. It's like a game of join the dots – the more dots you can join, the smoother the processes will be."
Keeping in mind that not all businesses are the same and that there are various processes within each business, identifying and implementing the right option for your specific organisation is key according to Steve. "There are several products to choose from. Part of our process is to listen and identify which of all the options are the most suitable and applicable to customers."
A wealth of options
"You have two main levels of product when it comes to Sage 200. Sage 200 Standard is an online cloud solution which provides all the benefits of easy access from multiple sites through one web interface, as well as most of the additional enhanced benefits such as breaking the organisation down into different divisions, sectors and reports in terms of richer analysis and reporting," Steve adds.
"The higher product, Sage 200 Professional, is available in a hosted environment so you still have that flexibility in terms of access deployment options but it's a very customisable product. As a developer, we can mould the software to suit the business processes that a particular customer might require. That could be changes to field information or an additional customised module to carry out for various activities."
Determining what these requirements or pain points are is the first stage of the process. This is something which Envisage, as a Sage 200 Partner, can assist with. As Amy explains, there are some common issues arising when it comes to distribution: "The pain points I would hear on a regular basis would be the ability to look for landed costs and container management. Warehouse management is a common area where businesses are looking to improve as well. It's all about speeding up their pick, pack and dispatch processes."
A safe bet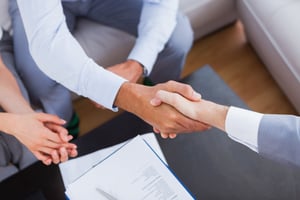 Compliance is another area where Sage 200 can help. While discussing a recent pharmaceutical project, Steve reveals: "One of their key challenges was compliance in terms of traceability for the actual medical products end to end.
"They moved from Sage 50 to Sage 200, and they found a number of other benefits additional to that, particularly around the management of stock and the ability to introduce barcode processes to their end-to-end procedures – from the goods coming in, to stock take, to goods fulfilment for customers. We are now progressing this engagement to incorporate courier integration as well so that the company has visibility on the deliveries to customers and can deliver good customer service."
Making this transition and upgrading Sage 50 to Sage 200 is easy too, with the familiarity factor playing its part for the better. Moreover, the path to migrate data between the two products is simple in the right hands and one that Envisage, a Sage Partner, has enabled countless times. In turn, its customers are enjoying countless business benefits with the software including greater visibility, enhanced reporting, more automation, improved service delivery and increased connectivity.
So, whether you're looking to introduce Sage into your operations or want to learn more about upgrading Sage 50 to Sage 200, make the move today and make business easier by contacting Envisage, Sage Partner email: sales@envisagecloud.ie or phone + 353 1 8223200
Watch the full interview with Steve Boyes and Amy Hughes here