Connecting Up the Pieces in the Retail Back Office
When it comes to managing and running a single or multiple retail stores, there are many challenges to contend with from the shopfront all the way to the back office and everything in between. In this article, we're going to focus on the finance/administrative or back office, an area which we know particularly well.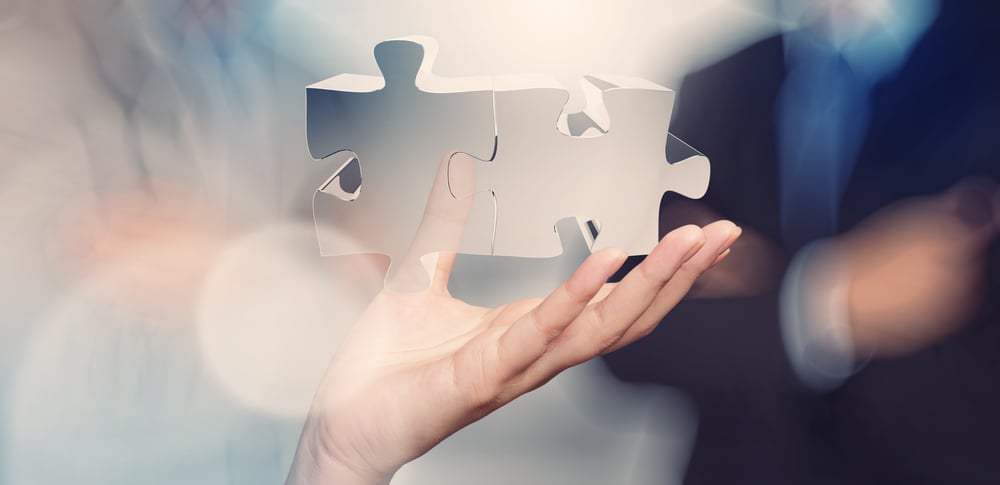 Having worked for many years in a "back office" within a chain of retail stores, I have been fortunate in that my employers always recognised the value in technology investments and in particular, in the back office. It is true to say though that there are many retailers running their businesses without really understanding the impact that a lack of automation in the back office is having on the business overall. The back office is certainly not as glamourous as the shop front and so sometimes the workload, the data entry, the paperwork and the staff frustration may not be fully appreciated or understood.
I should point out that our experience in delivering solutions to retailers is largely focused on retail environments with large transaction volumes and/or multiple outlets ranging from convenience stores to outdoor adventure to discount stores.
1. Remove the Paperwork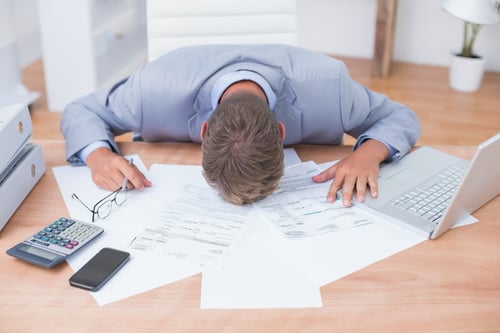 The first thing to review is the amount of paperwork being used in the business. Take account of delivery dockets, invoices, purchase orders and other such physical documents that are floating around the office and/or shop. I usually ask our customers to show us their filing room, which is usually means filing cabinets and stacks of leaver arch folders cluttering their offices.
You should be thinking about ways in which to remove the paper and replace with some sort of electronic document management system, a system where you don't need to travel from A to B with paper, a system where you can happily work from home, while still accessing important administrative/accounts documents.
This small change will not only make your processes clean and organised, it will also have a positive impact on your carbon footprint. Think also about the valuable space/reduce storage costs and the fact that you can eliminate a potential fire hazard too. All really good reasons to review your paper trail.
2. Connectivity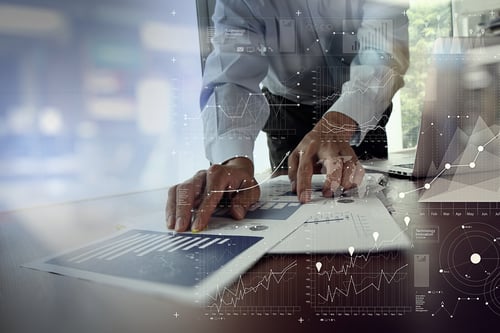 When you are looking at your retail business, think about how processes and data flows (or does it?). Is there a clean and automated workflow in place that takes sales transactions from your EPOS system, maps them to the correct Nominal or GL code in your accounts system or is there a person in the middle taking transactions from system A and re-entering them into system B?
And it's not just taking transactions from A to B. It's also about how those transactions are managed. Let's say that you are a convenience store with 30,000 line items. You are regularly placing orders with your suppliers and receiving deliveries. Who matches up the deliveries with the Invoices? Is this done manually or is there an automated process in place that takes away the laborious and time-consuming task of ticking off item by item as the deliveries are matched to the invoices?
My point here is that if you are looking to shake things up a little and remove unproductive tasks, then you should start by mapping out your current processes to see where the bottlenecks lie. You should also check out how many spreadsheets are in use. This is usually a great barometer of manual data entry.
If you get this bit right and plug the holes with automated tasks, you will not only have a system that flows, but you should notice a reduction in the number of human errors and a few more smiles in your administration/finance office!
3. Bird's Eye View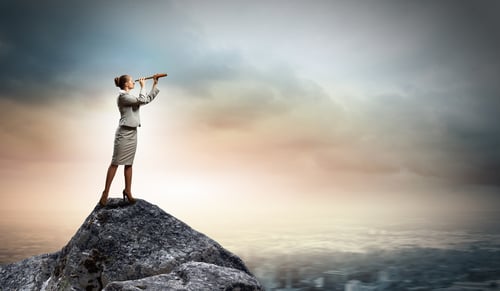 If you're reading this article and you can identify with points 1 and 2 above, then you will probably also be struggling to see the full picture within your business. Yes, you will more than likely be getting sales transactional data from your EPOS system, but can you tell us how profitable each of your departments is? Sales is one thing, but being able to see profitability is something that can take some time to work out and by that stage the data is old anyway.
This is all about using the data you have to provide business and financial insights. With consolidation continuing to be a trend, having good clean financial and business data will, in the case of being acquired, help you negotiate a better price for your business. Equally, if you're thinking of scaling up through acquisition or opening new stores, having accurate financial data can really help you to plot and execute your growth strategy without needing to increase your administrative costs.
As Product Manager for our Connections Product, my job is to help retailers realise the value from their back office technology investment. We have a number of products within our Connections Range to help streamline administrative processes for retailers.
In the video below, I recently chatted with my colleague Genna Sherlock about Connections, what it's all about and how it helps our customers. Click on the image to watch:
And if you are interested in having a chat about Connections, why not get in touch with our team?
About the Author: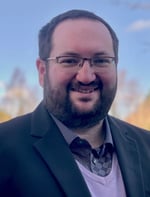 Ladislav Zimanyi is a valued member of our Envisage Team. He brings a wealth of knowledge and experience with his background in Technology and IT systems within the Retail Sector. Ladislav is also very well versed in Data Analytics and can turn raw data into meaningful and useful reports and charts using tools such as Microsoft PowerBI. Ladislav works closely with our Connections Customers across the UK and Ireland as well as our product development team.